You are about to get your first ever tattoo and you are ever so excited about it! We were all there, and we were also full of questions and very insecure about the process that happens beforehand. We answer some of your most asked questions about the your first tattoo session, and what leads up to it.
The fist step, of course, is to find the right tattoo artist for your tattoo, to get in touch and start with the consultation. With simpler tattoos and straightforward designs and placements, there will be no need to visit the artist beforehand for an in-person consultation, and you can go through all the details online, via email, Instagram or an online platform. Have your reference photos ready.
Tattoo Consultation
Tattoo consultation is how it all begins. You get to discuss your design, things you want to include, the style, the placement, size… Make sure to use this time to bring up any questions you may have, but also to provide the artist with all the information they need to make your tattoo.
If you're getting the consultation in the artist's studio or a tattoo shop, it should last about 15 – 20 minutes, depending on the tattoo you're getting. Sometimes, the artist will take a quick break while tattooing another client to talk to you, but in most cases, the artist will have a dedicated time for consultations.
Bring reference photos, if you need them, have a clear idea of what you want to include in the design. Don't go crazy with the number of elements you want to include in a single tattoo, less is more.
Depending on the design and placement, the artist will take a look at the area, maybe take some measurement, sketch it out on a paper sheet and later use it to create the design. The artist will also take this opportunity to see what they are working with, skin tone, quality, etc… Don't think bout it too much, your skin is a canvas for the artist, basically, a material the'll use to create an artwork.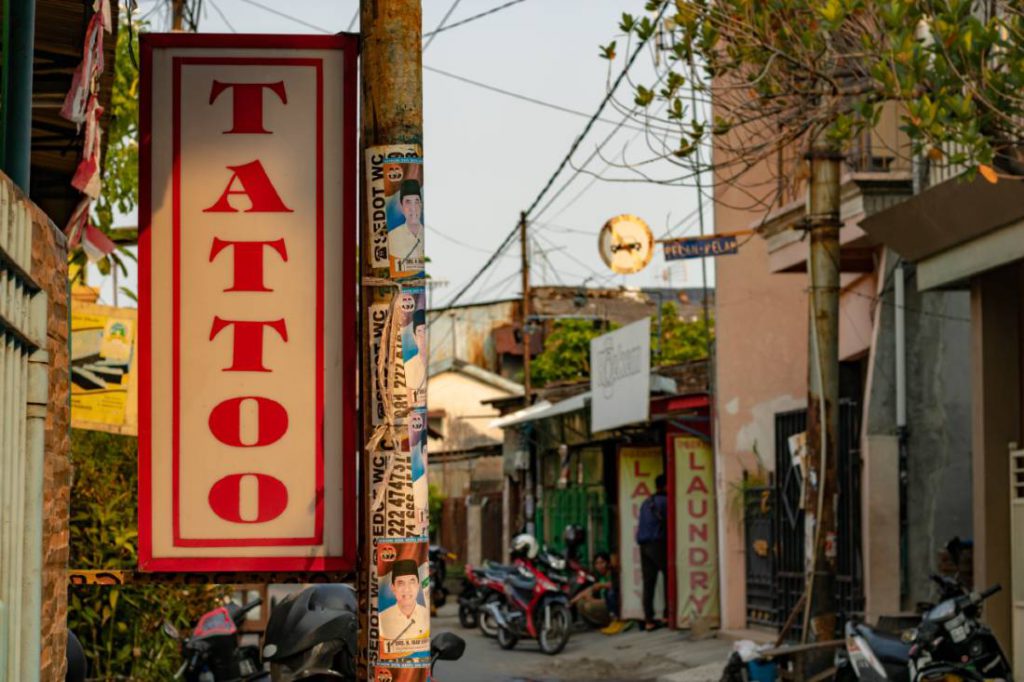 The Deposit
If you haven't done so already, you'll set a date for your tattoo, and this is when you'll be paying for the deposit. Deposit is usually $50 – $80, or the equivalent of the artist's hourly rate. It cover's the artist's time they need to work on your design, but also as a guarantee that you'll show up for the appointment.
The deposit is non-refundable, but it will be deducted from the final price of your tattoo. If you have to cancel your appointment, do so as far ahead as possible, to give your artist the chance to book another client in your place. Remember, if you don't show up, the artist will lose revenue.
If you absolutely have to cancel, with most artists and tattoo shops it is possible to rearrange the appointment, but you have to phone in 48 hours or more ahead of the planned appointment.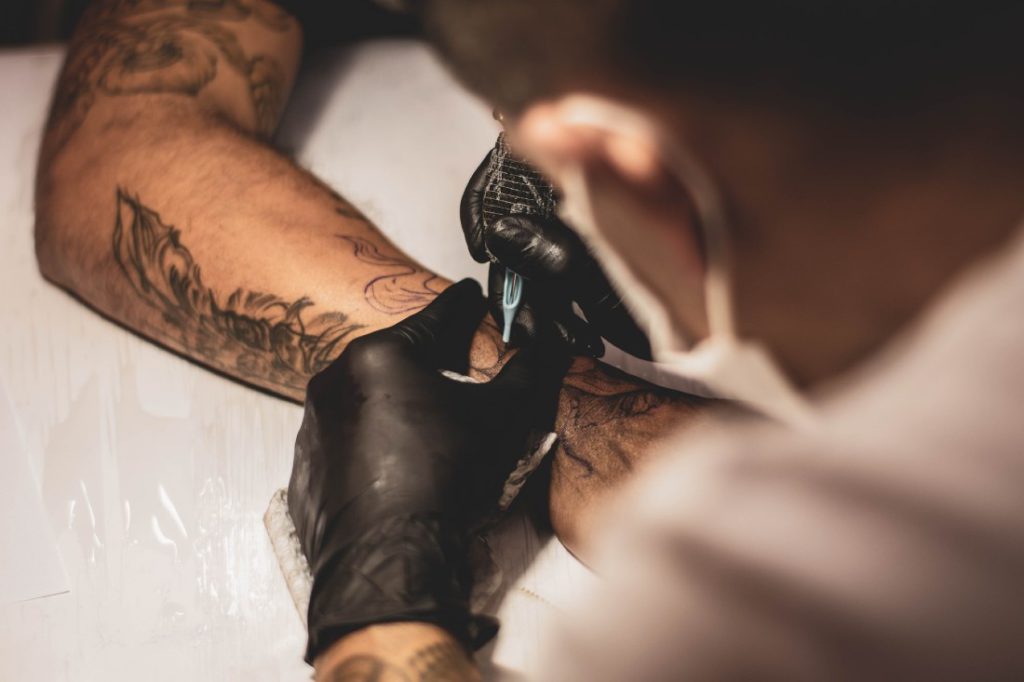 Your First Tattoo Session
So, that day has arrived, and you're about to get the tattoo. Natural, it's an exciting moment, but try to remain calm. No matter what you expect, you'll soon learn that getting a tattoo is an amazing and very positive experience.
The Do's and Do Not's
Do get plenty of rest – If you're going to spend hours getting repeatedly pricked by a needle, it's a good idea to not do it tired. The night before getting a tattoo is not a good time to party hard, for more reasons than one.
Do not drink – Don't drink before the session, and don't drink (too much) the night before. Not only will you be tired and more sensitive to pain, the alcohol will thin your bool, and that can cause excess bleeding and make it difficult to make the tattoo as the ink and the blood will mix and that makes it very hard to saturate the tattoo well.
If you come in for the appointment under influence, the artist will deny service and you will lose your deposit.
Do clean up – Should go without saying, make sure you take a shower before getting the tattoo. Not only is the artist working on your skin, and being clean will make things more hygienic, you will be sitting very close to each other, sometimes for hours.
Don't wear nice clothes – Clean, yes, but do not wear your new or favorite clothes to the appointment. The tattoo ink might end up on it, so wear something you don't mind getting stained.
Do bring money – you'll need it to pay for the appointment, but also for drinks, snacks…
Do not sunbathe – Don't do anything that might irritate the skin, such as shaving, epilating/depilating or sunbathing.
Do bring your ID – You will be denied service if you can't provide a picture ID that will confirm you're legal of age to get the tattoo.
Do not go in if you're sick – for very obvious reasons, don't do it.
Also, you can probably bring a friend, but the artist will make them wait in the waiting room, so it's best if you go in alone.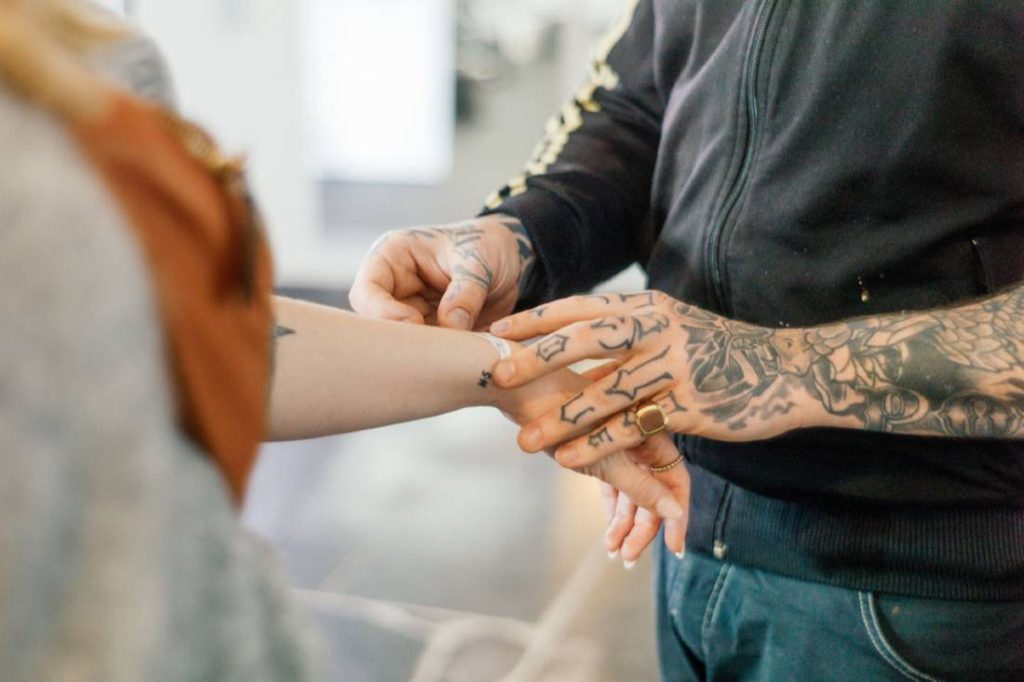 Questions and Answers: Tattoo Session
How much is a tattoo deposit?
It depends and can vary from shop to shop, and can be from $50 to $200, depending on shop/artist policy, how much work there is on the design, etc…
Can I get my deposit back on a tattoo?
No, the deposit is non refundable, but it will be deducted from the final price of the tattoo. You will lose your deposit if you don't show up for your appointment or don't notify the artist that you can't make it in time, usually at 48 hours or more ahead of the appointment.
How long does it take for the artist to set up?
The artist will start setting up the work station when you arrive, usually right in front of you, so you can see that everything is clean. It shouldn't take more than 20 minutes to set it all up for your tattoo.
Are tattoo consultations free?
Yes, you will not be charged for a consultation, it is free and a good opportunity for the artist and you to talk it all out and see that you are on the same page.
Although the consultation is free, if you decide to book the appointment, you'll need to pay for the deposit.
Should I shave the are for the tattoo?
The risk of irritating the skin or even cutting your self is high when shaving. Its' best if you leave it up to the artist, as this is something that's part of their preparation for the tattoo.
Do I need to bring my ID for the tattoo?
Absolutely, a valid government issued photo ID will be required when you come in for your tattoo appointment. Bring your drivers license (if it has a photo), passport or an ID card.
If you have an expired ID, try to also bring something to back it up, like a birth certificate. Do not try to pass off a fake ID.
Do tattoo shops scan ID's?
Yes, your ID will be scanned, photocopied and kept on file.
Can I get a tattoo even if I'm a minor?
Yes, but that depends on state laws. If allowed, minors will usually have to be accompanied by a parent and have a valid ID and a birth certificate. make sure to check it all beforehand with the shop or the artist.
Can I get a discount on the tattoo price?
Don't bother haggling with the artist, you will not get a discount. Most artist have a special price for their most valuable clients, but if you have to ask, you're probably not getting it.
Can I bring my child to the tattoo appointment?
No. Your child will not be allowed in the area where tattooing is done for health and safety reasons, and you definitely can't leave your child in the waiting area.
Cay I just walk in to get a tattoo?
Yes, in most tattoo shops you can just walk in and get a tattoo. same rules apply, and you might have to wait for a slot to become available and the artist to work on your design.
On the other hand, it's always better to do a bit of research and not just walk in to the first shop you run in to.