If you want to stand out as a tattoo artist, you need to know how to showcase your work. Taking a good photo of your work is the first step.
We've got some hot tips on how to shoot the best tattoo pic from a world renown photographer, Brian Cummings, known for his tattoo themed photography series.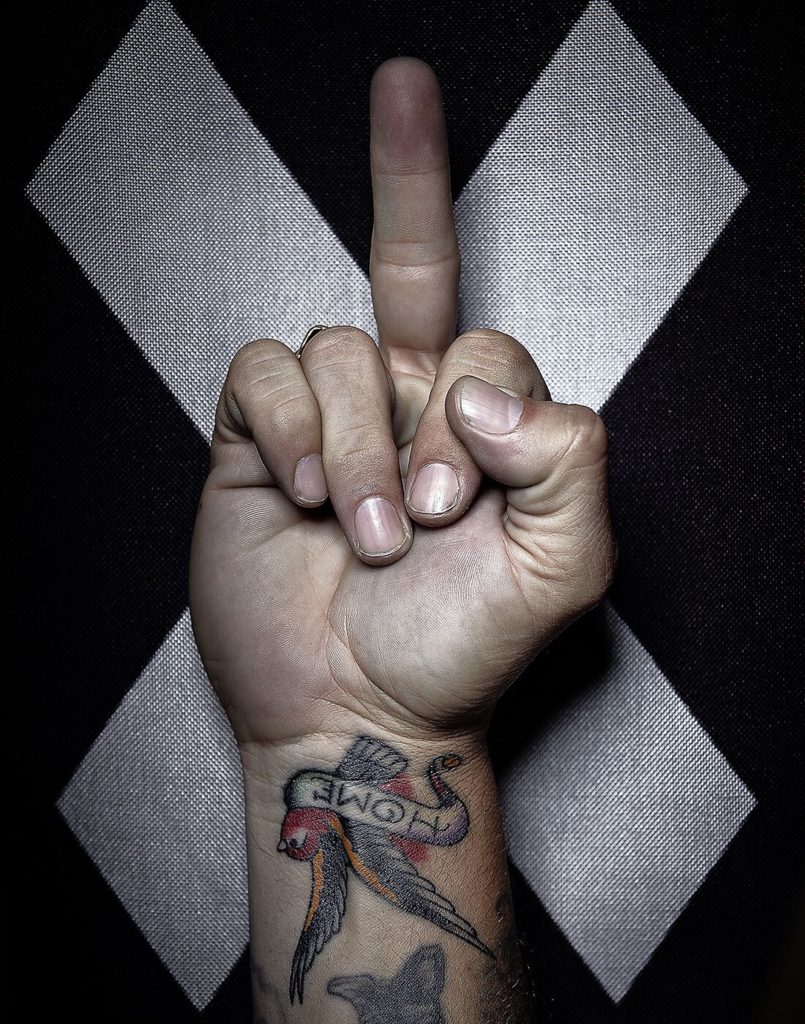 Mastering the basic principles of good photography is essential for tattoo artists these days. As much as 65 percent of people looking to get a tattoo, as researched by Inkably, will begin their search for a tattoo artist online, on Google, social media, predominantly on Instagram, or on websites like Tattoolist, Tattoodo or the previously mentioned Inkably.
It's the picture of the tattoo that will first catch the potential client's eye and create the initial interest. The clients neither know or care that photographing a fresh tattoo is extremely challenging, especially in the conditions most artists work in. Right after the session, the skin is red and swollen, there might be some bleeding, the skin is reflecting light from every corner, there's not nearly enough space or a suitable light source in the tattoo shop to take a decent picture of the masterpiece.
With a great number of tattoo pictures on Instagram being heavily edited, something we don't condone, tattoo artists with sub-par photography skills are at a serious disadvantage. Even an amazing tattoo will have a hard time conveying it's greatness to the public if the photo of it is blurry, badly lit or shot at a strange angle.
To level the field, we bring some essential tips for tattoo artists looking to up their photography game.
First Hand Photo Tips from a True Professional
Brian Cummings entered the world of photography after a successful career as a creative director on commercial projects – or was it just a natural progression, from one side to the other? He became known for his tattoo photography after shooting a couple of tattoo themed series, some of which you can see below.
Exclusively for TattooList, Brian offered some tips on how to get the best out of your tattoo pics, and this guy definitely knows what he's talking about.
Create a Photo Corner in your Shop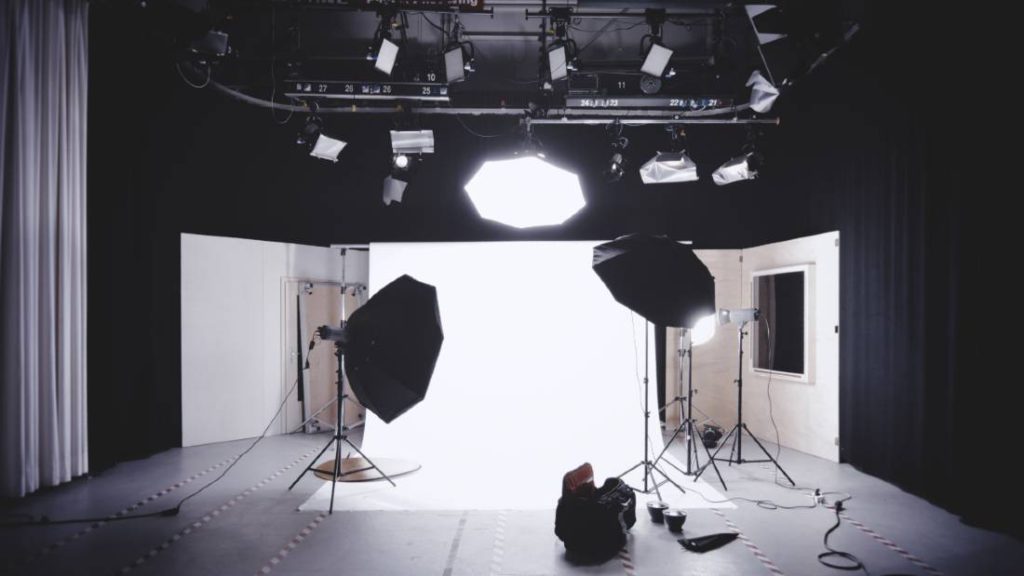 Photography being such an important part of growing your tattoo business and attracting new clients, it makes a lot of sense to dedicate a corner of the shop and set up a photo area for the artists to use.
"Invest in a simple LED panel and 4'w roll of seamless paper, or just paint the wall and a couple of stands". Brian Cummings recommends using black paper or paint for the background as it will make the tattoos stand out.
"This way, you set up a constant light source and you don't have to jimmy rig something for every client."
Master the Light (Source)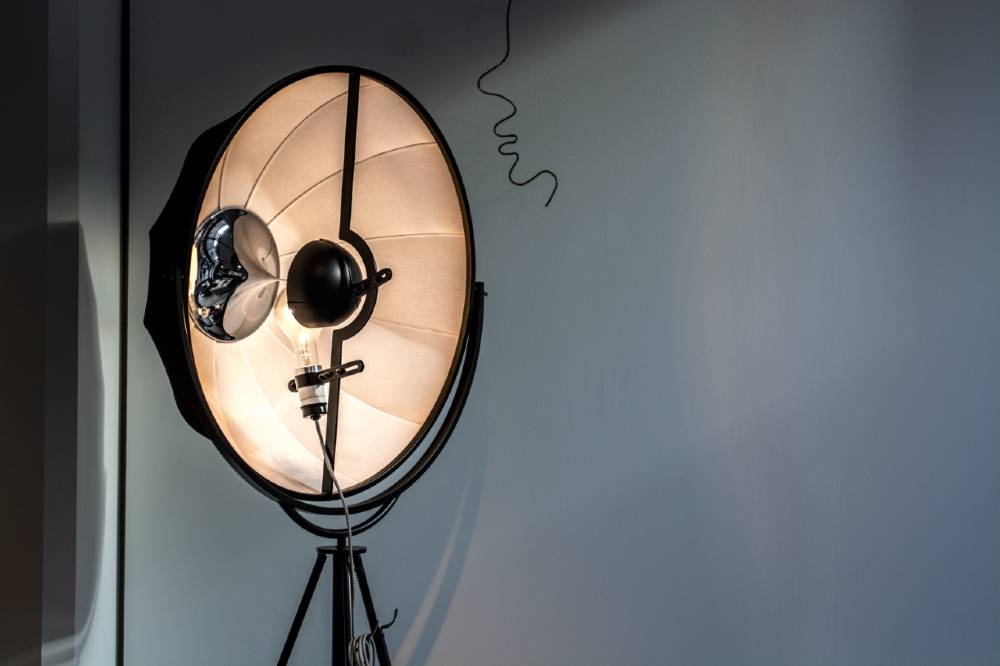 Photography is all about the light, and to have a half-decent chance of a good photo, you need a good source of light. Brian Cummings recommends using indirect light for tattoo photography.
"When light is aimed directly at skin, the light will reflect off of the raised or oily surface. You want an even light", says Brian.
"If your space is small and you do not have the ability to bounce light off another surface and direct light is your only option, you'll need a soft, diffused light source". Brian Cummings recommends investing in an affordable LED light panel that will provide a soft continuous light source. When shopping for a LED photography light panel, make sure to get one that will allow you to shoot both small and larger pieces.
"Avoid straight on camera flash photography," advises Brian. "It's flat and harsh. Neither the skin, nor the ink will look pretty and all the red, puffy skin will show. It looks like a mug shot".
Frame the Shot like a Pro
"When I photograph tattoos," says Brian, "I look to frame the body, not just the ink. The ink and body are one and should be composed as one. Look at it as positive/negative space and frame accordingly".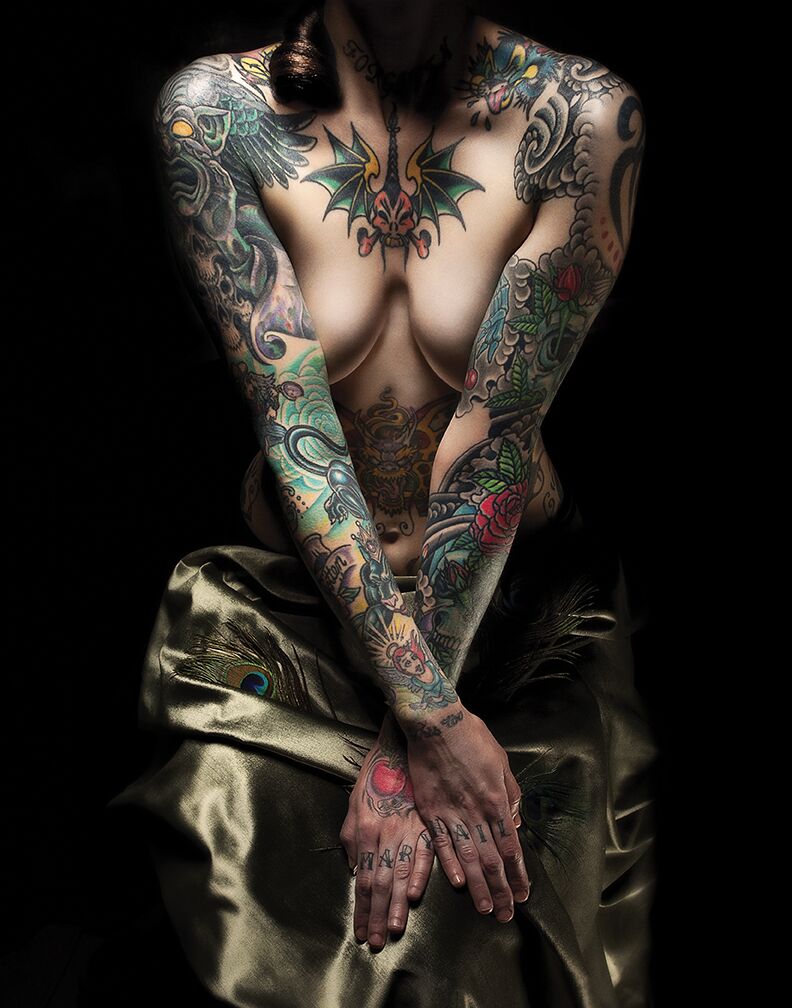 Provide some context for the tattoo, make sure placement is clearly understandable, show how well the design flows on the body. Potential clients will look at your tattoos, how they fit on a person's body and compare to own, so it's very important not to crop the image so only the tattoo is visible.
If you want to show off the details, provide more than one shot, showing bot the close up and the wider shot. Posting a short video on Instagram is always a good idea, especially when the curvature of the placement doesn't allow for the tattoo to be visible in a single shot. Another option is to take several shots and then collage them in to a single image.
Photo Editing – Don't Exaggerate
It's very easy to go overboard with photo editing software like Photoshop, but if you go too far you'll end up with an digital illustration of your tattoo, rather than the photo of it.
Instead of relying too much on photo editing, make sure you got the lightning right, it will 'hide' most imperfections such as light reflections, pimples, blemishes and irritated skin… Resist the urge to correct those with aggressive editing, and just stick with some tone corrections, maybe de-saturate the image a bit, sharpen up the lines, all depending on your personal aesthetics and style, but by all means, keep it as close to the original as possible.
Once you commit to a certain visual style, try to stick with it so that your portfolio looks uniform and orderly, maybe even recognizable.
The Recap
Let's go over some basic tattoo photography tips:
Create a photo corner in your working space;
Use a continuous source of indirect, soft light;
Avoid harsh light;
Frame the shot to provide context;
Got questions or tips? Let us know