Rose, the flower of love and passion, is probably the flower that get's tattooed the most. Still, no matter how often we see it inked on someone's skin, we can't but admire it's beauty.
In this collection we're looking at some amazing designs, their meaning and the best placements.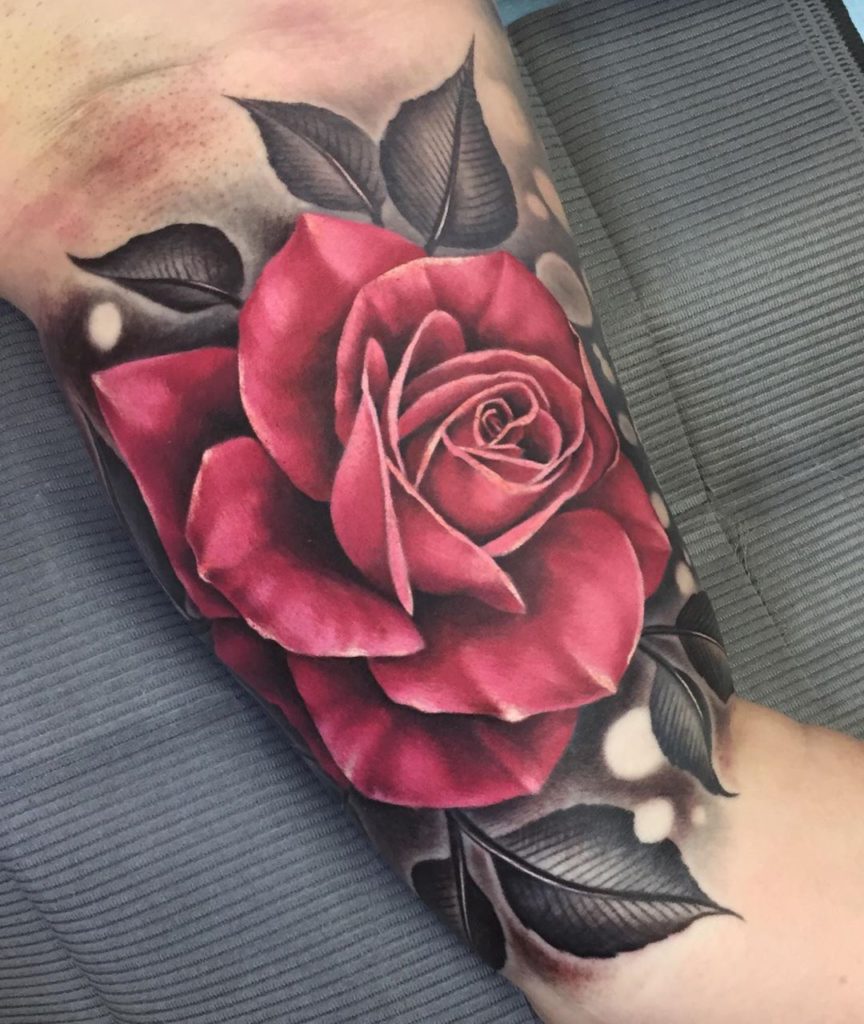 Comprised of delicate and overlapping petals, roses are one of the most popular tattoo subjects. Roses can symbolize everything ranging from love to hope, vitality, and promise.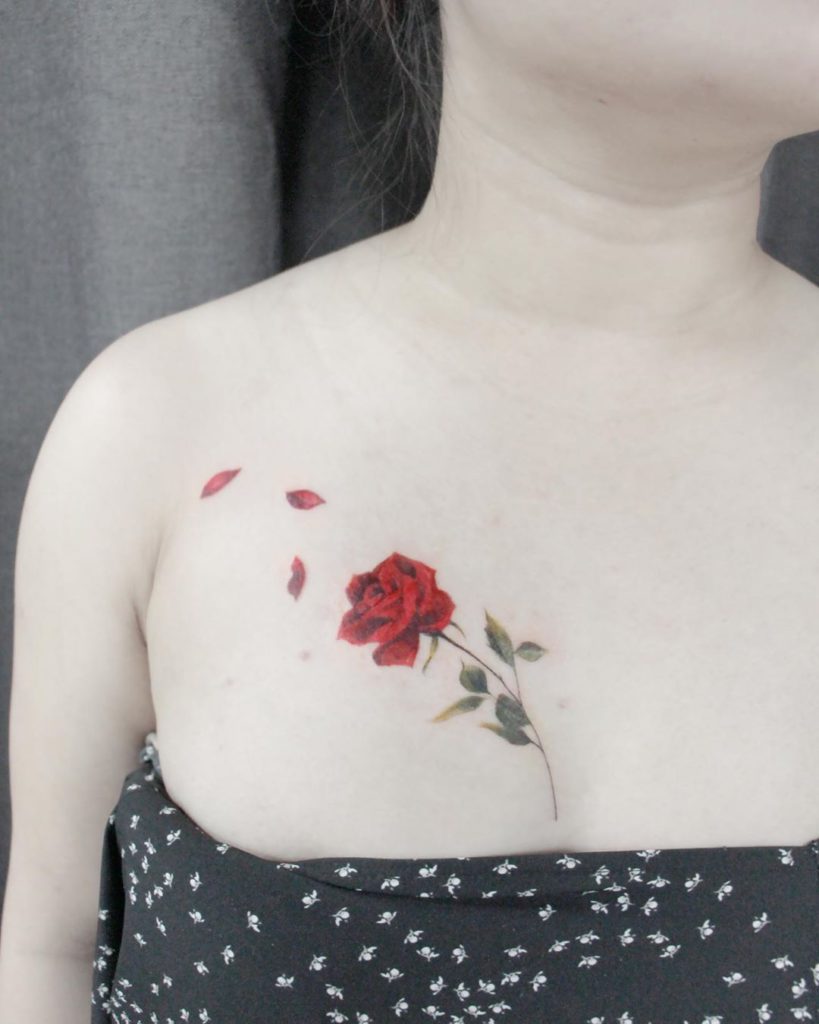 When it comes to revealing the hidden symbolism of a rose, it's all about the color. Red roses symbolize passion; a white rose, not often tattooed, shows innocence and modesty; yellow roses show friendship; orange roses are said to show desire while a pink rose shows gratitude. Blue roses, like the one below, not a product of nature, are said to symbolize something that's impossible or unreachable.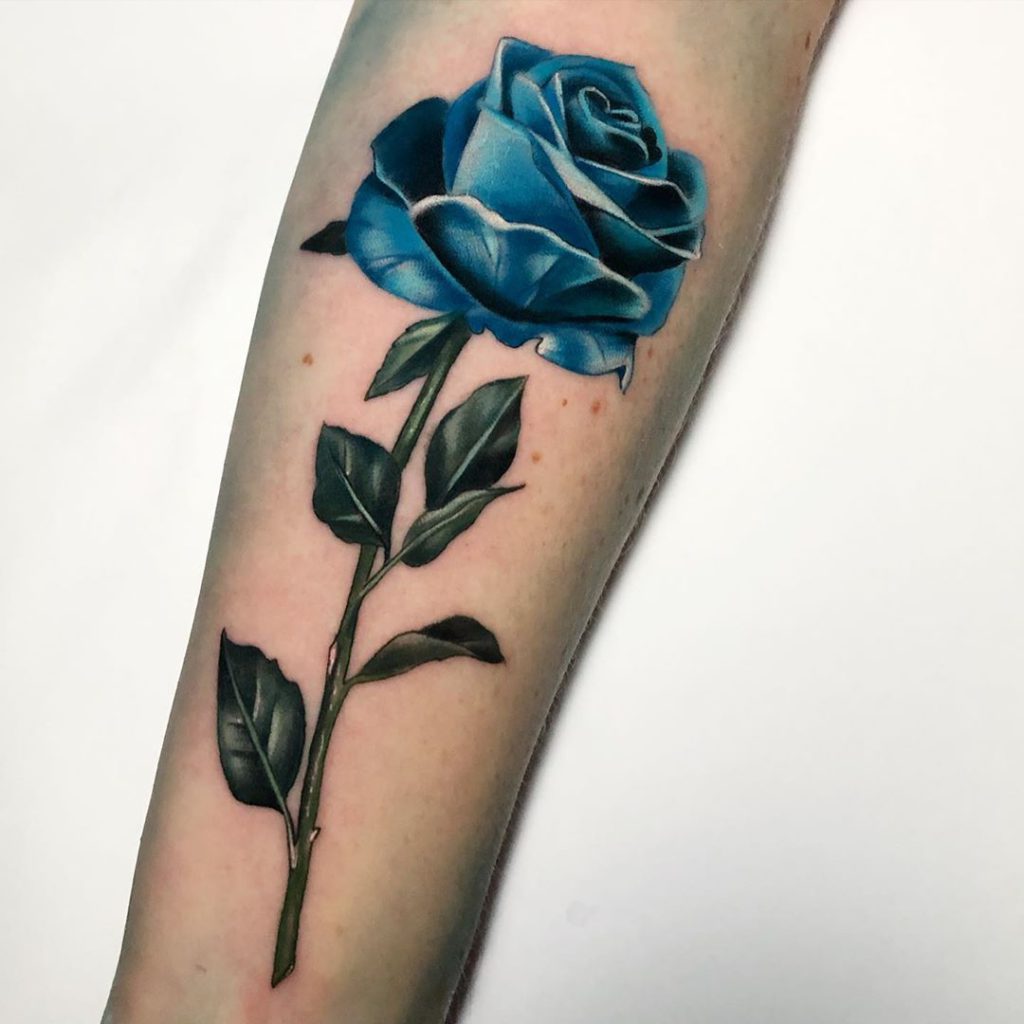 Placement & Design
Luckily, roses look good on nearly every part of the body. We recommend small, single roses for the ankle, inner wrist, or collarbone. Large rose bushes can work as either upper back pieces or even full sleeves.
Delicate Rose Tattoos
Roses are delicate flowers, and as most flower tattoos, work great as delicate designs. We often see delicate roses inked on ankles and wrists, but be open to alternative placements, such as the sternum or the inside of your finger.
Large Rose Tattoos
Those big, color saturated petals, that dynamic range from the deep, dark color gradually turning lighter towards the outside of the petals – the right artist will know how to make the most of it, creating an amazing, big and bold rose tattoo.
Wear it proudly on your chest, shoulder or even your hand.
Feminine Rose Tattoo Designs
Black ink, fine line or full of color, roses are a great source of inspiration for feminine tattoos.
Masculine Rose Tattoo Designs
Roses are a constant element in tattoo design, and even though we tend to think of flowers being feminine, flowers are often featured in tattoo designs with an overall 'masculine' look. Roses are a popular element in black and grey tattoos, but there's no need to hold back – as you can see from the examples below, a big red rose is quite the statement to make.